The Gate Charity in Alloa is a remarkable place. Operating from a renovated church, community based and run by volunteers, The Gate offers a variety of invaluable services challenging poverty in Clackmannanshire.
They have a food bank; a school uniform and clothing bank; a community cafe; soup kitchen; a starter pack service, and they also host a variety of socially inclusive community groups.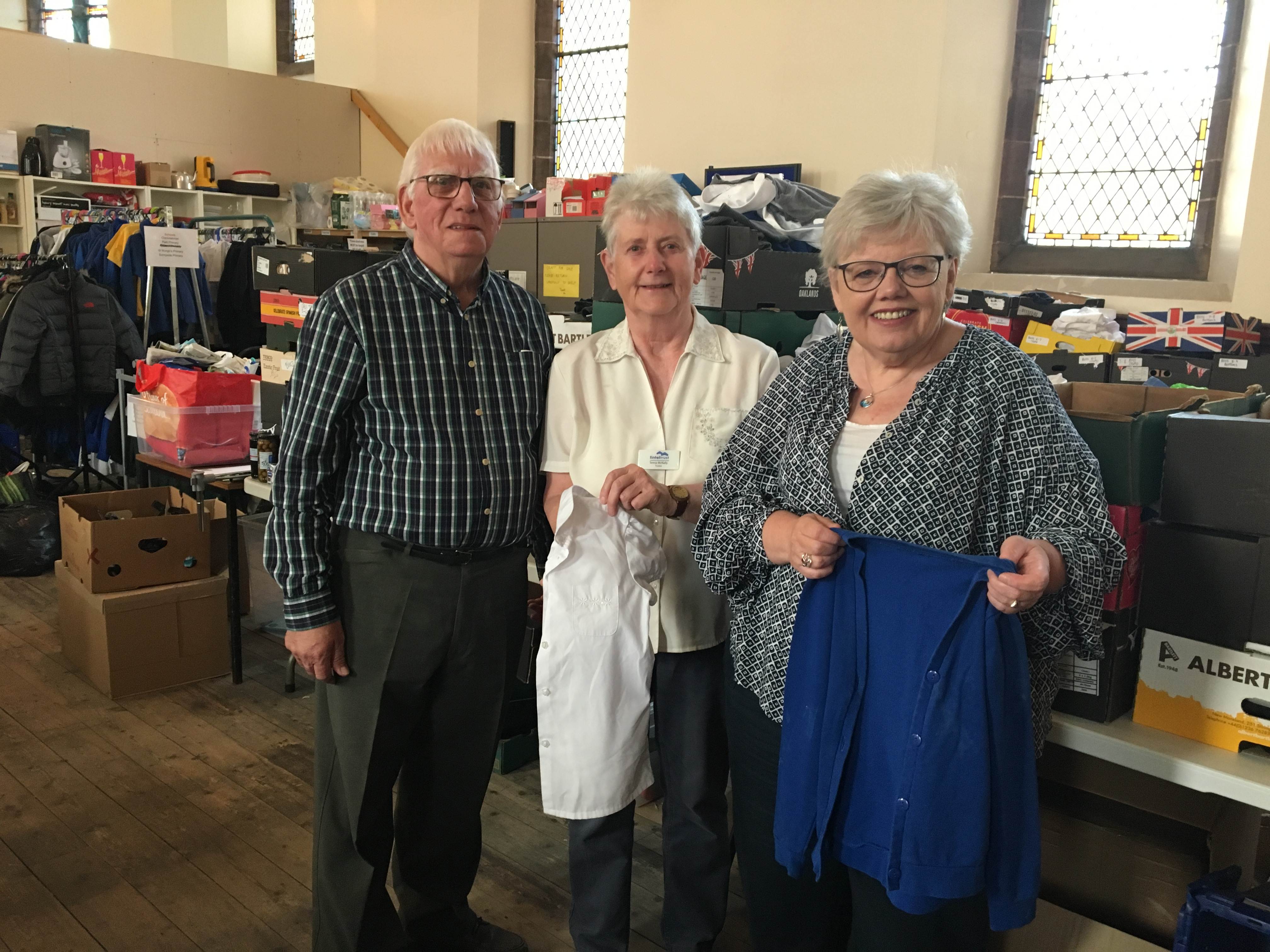 Their overall aim is to "Provide Practical Help for Positive Change" by operating projects to help improve the conditions of life for people who are marginalized, facing social exclusion, vulnerable or homeless in Clackmannanshire.
Their school uniform bank provided uniform to over 355 families in summer 2019; delivered in partnership with supporting organisations.
The Gate has a between 60-70 volunteers who make it possible and their volunteers benefit from both employability and life skills acquired through their volunteering efforts. Volunteers are provided with training and support and also benefit from the social element of their volunteering.
The Gate's Starter Pack service has been supporting local people moving from homelessness for over 15 years. Lintel Trust was delighted to be able to support them with a grant award of £2,000.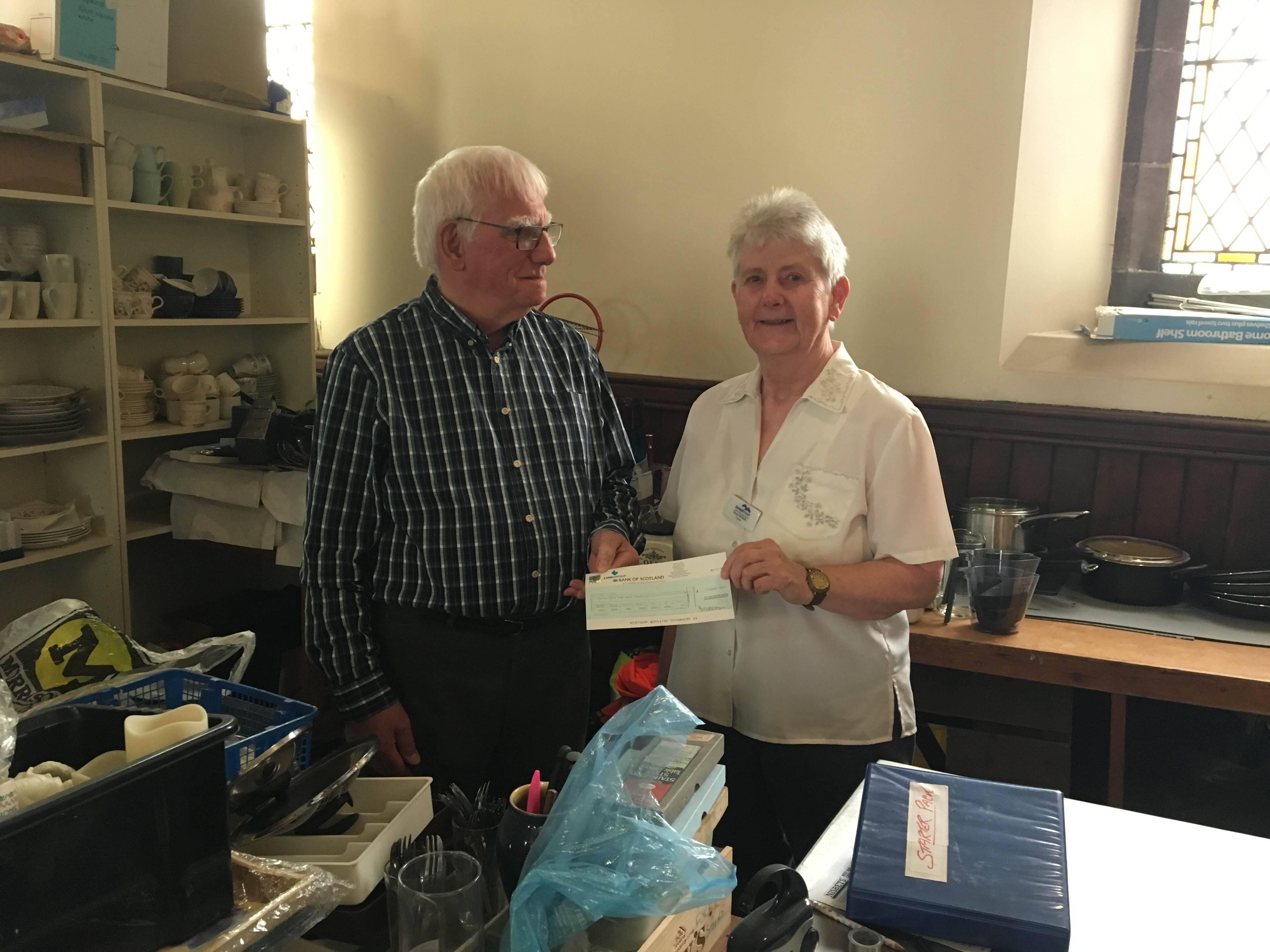 Sandy McNeil co-ordinates the provision of starter packs for people moving into a secure tenancy from homelessness:
"There has been an increase in demand and we have had to make changes to what we provide on our starter packs. People have less and we need to provide them with kettles and toasters so they can prepare basic food. We have seen a big increase in younger single people needing help. They are often put into a tenancy with nothing and this affects their chances of maintaining their tenancy."
People are referred to The Gate from various sources including Clackmannanshire Council, Ochilview Housing Association and Womens Aid amoung others.
Starter packs contain crockery, cutlery, kitchen utensils, kettle, toaster, towels & face cloths, quilts & pillows and basic household items. Each pack is designed with the individual needs of each person in mind.
Val Rose, a volunteer Trustee of The Gate, expressed her concern for the number of young people affected by homelessness and the isolation this can bring:
"When a young person is put into a tenancy with nothing, it makes it very difficult for them to maintain their tenancy. At least if we can provide them with the basics, they have a better chance at making a home for themselves."
#Challenging Poverty is something The Gate has been doing since they became a registered charity in 2011. Can you provide some extra help to The Gate during Challenge Povery Week?
Donate money directly to: The Gate
Pictures:
Top: Sandy McNeil(The Gate, Starter Pack Co-ordinator), Teresa McNally(Lintel Trust, Trustee ), Val Rose (The Gate, Trustee)
Bottom: Teresa McNally (Lintel Trust, Trustee), Sandy McNeil (The Gate, Starter Pack Co-orinator)