SPA Member Area
Welcome to the Executive Committee Member Area. This area contains all the information you need to access the Community Benefit Fund and additional useful information.
As Executive Committee Members, it is up to you how you choose to use your allocation of funding, providing your project meets the eligibilty criteria.
The Process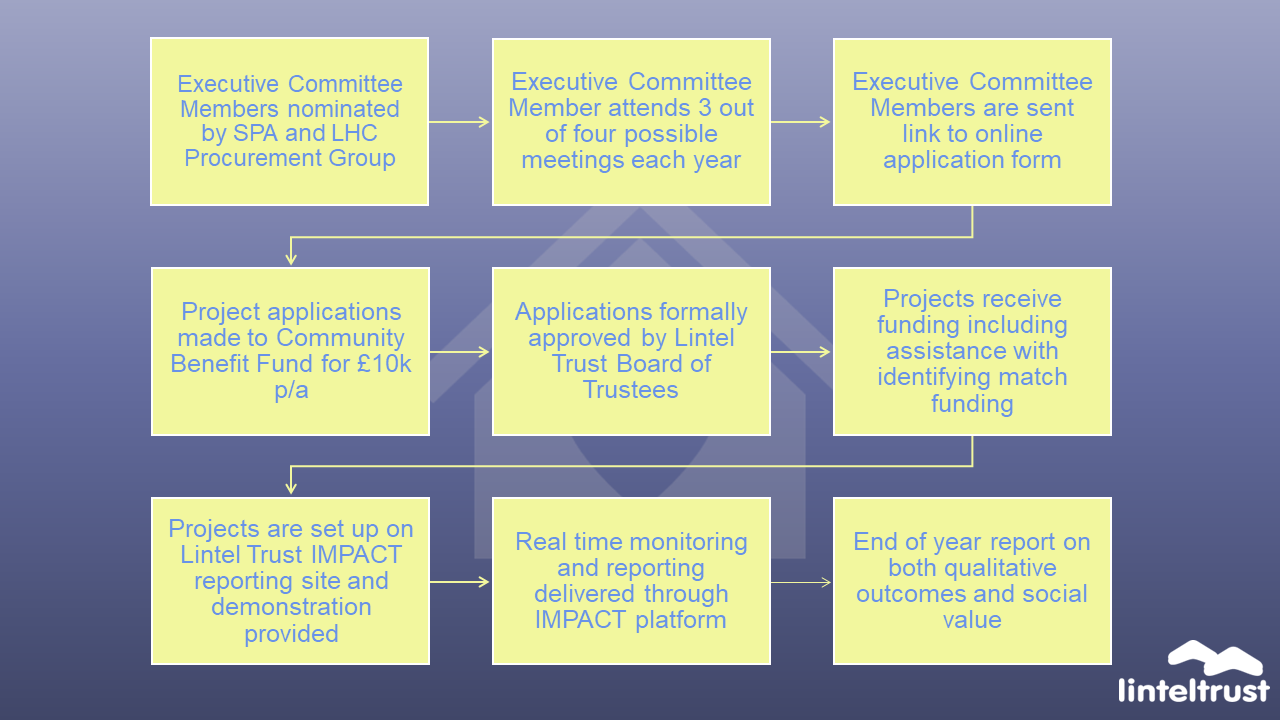 If you would like any assistance identifying projects in your area, please ask and we will do our best to help in any way.
See here for some of the projects already funded by the Community Benefit Fund.
If you would like to discuss any ideas, request assistance with accessing match funding or would like to check suitability of a project with us, please contact Kate Christie either at kate.christie@linteltrust.org.uk or on 07931 269670.
CBF Application deadlines:
26th April 2023
26th July 2023
18th October 2023
20th December 2023