Join us and support your favourite project!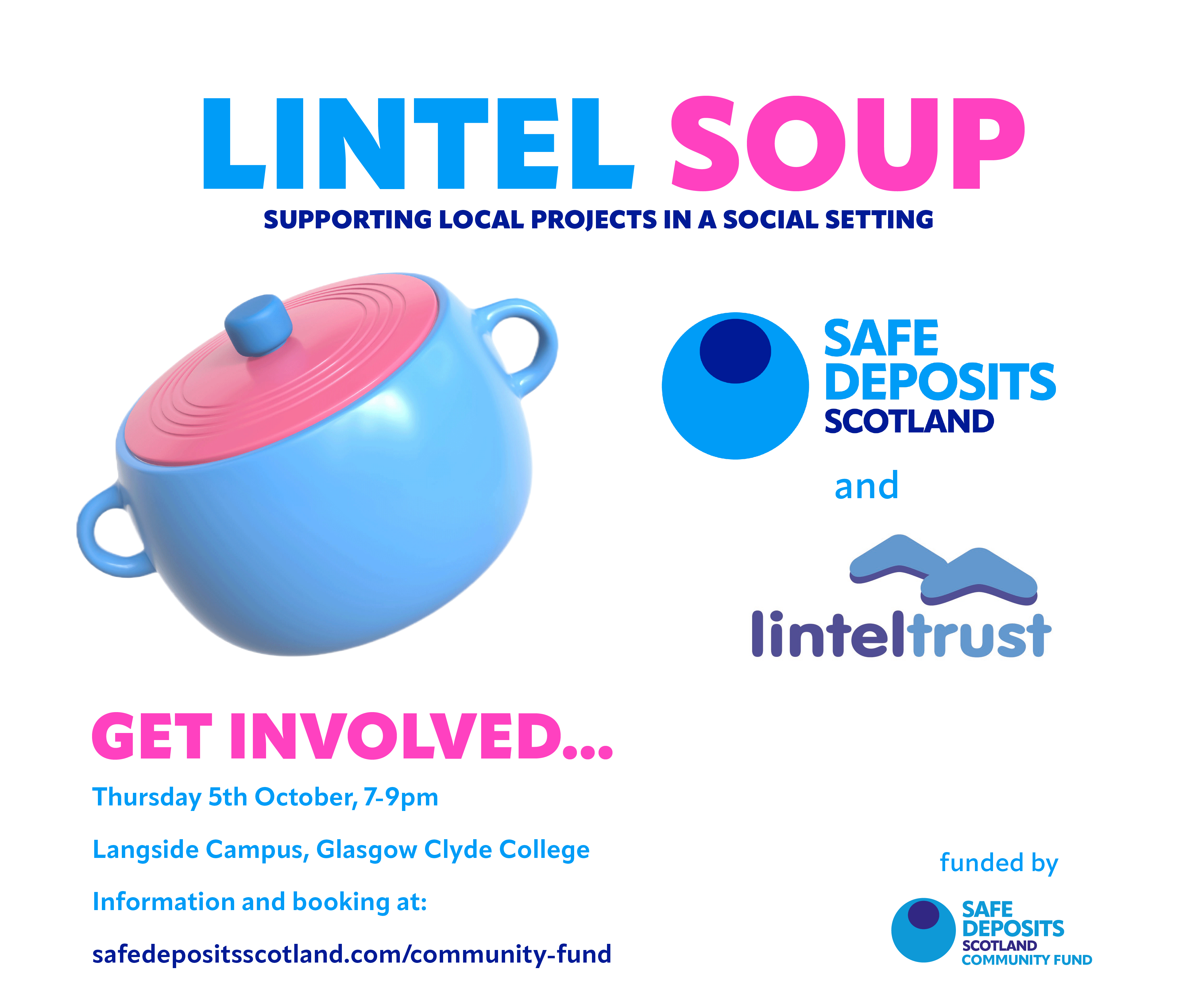 Lintel Soup, sponsored by Safe Deposits Scotland, will be taking place this Thursday!
We will be at Langside Campus, Glasgow Clyde College on Thursday 5th October with 3 INCREDIBLE community projects, all looking for support.
These projects have been set up by local people to support local people in South Glasgow. That is what makes them special.
Come and join us for a FREE night out, enjoy some hot soup and good company then round your night off by voting for your favourite project. Each project will be given 5 minutes to tell us about what they do - nothing fancy like powerpoint presentations!
Click on the image to book your free tickets.
Best of all, none of the projects go home empty handed. Safe Deposits Scotland have provided the following funding:
1st prize - £2,500
Runners up - £1,000 each