Clyde Valley Housing Association, as an Executive Committee Member of the Scottish Procurement Alliance, has access to £10,000 SPA Community Benefit funding each year. This year they held a staff vote and nominated St Andrew's Hospice as their charity of choice to support this year. St Andrew's Hospice was awarded £10,000 towards their Hearty Hospice Meals project.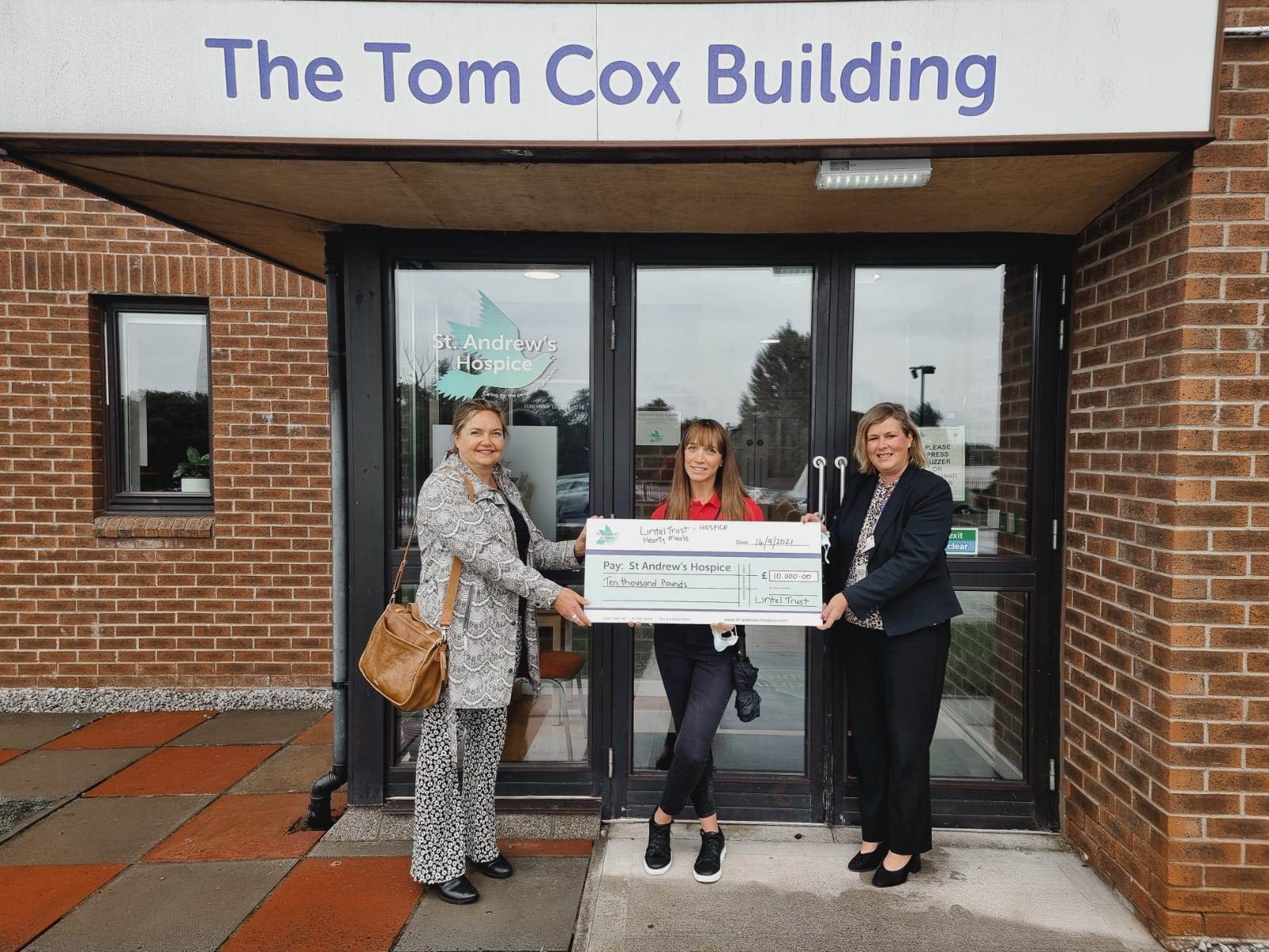 The best part of my role at Lintel Trust is the contact I have with projects supported by SPA grant funding. I was delighted that my first project visit after the pandemic was to the wonderfully positive, welcoming place that is St Andrew's Hospice in Airdrie.
St Andrew's Hospice
St Andrew's Hospice offers specialist palliative care to people living with life limiting illnesses in Lanarkshire. Outpatients benefit from education, exercise, and activities to promote wellbeing and self-management of their conditions. Thanks to a major £9m refurbishment, inpatients are offered one of 21 single rooms with outside garden areas and ensuite bathroom where they receive multidisciplinary specialist care. Support is also provided for families and loved ones.
Then 2020 arrived and so did the COVID19 pandemic. The work of a hospice cannot grind to a halt during lockdown – a worldwide pandemic doesn't stop the progression of terminal illness.
While everyone has suffered during the restrictions and lockdowns, imagine the torment of a family unable to see a loved one during the last days of their life. Or the pain and loneliness of someone too sick to be at home but unwilling to move to the inpatient department in case they never see their family again.
Combine this with the loss of support services, which included regular nutritious hot meals as well as emotional and practical support… The food shortages caused by panic buying meant that, even if a neighbour or family could shop and deliver food, many of the staples like bread, pasta, rice and fresh produce like fruit and vegetables were unavailable. This was hard for most people but imagine how much harder it would be if you suffered extreme exhaustion, pain and a loss of dexterity due to illness.
Hearty Hospice Meals
Donna explained that Hearty Hospice Meals was created during the first lockdown when all vulnerable people were 'shielding'. As they were making welfare calls to outpatients, Donna was horrified to hear that many of them had simply stopped preparing meals. One person asked if Donna could drop off her own families leftovers so they could have a hot meal. This was how Hearty Hospice Meals was born – the provision of two-course hot balanced meals, delivered three times per week by hospice staff.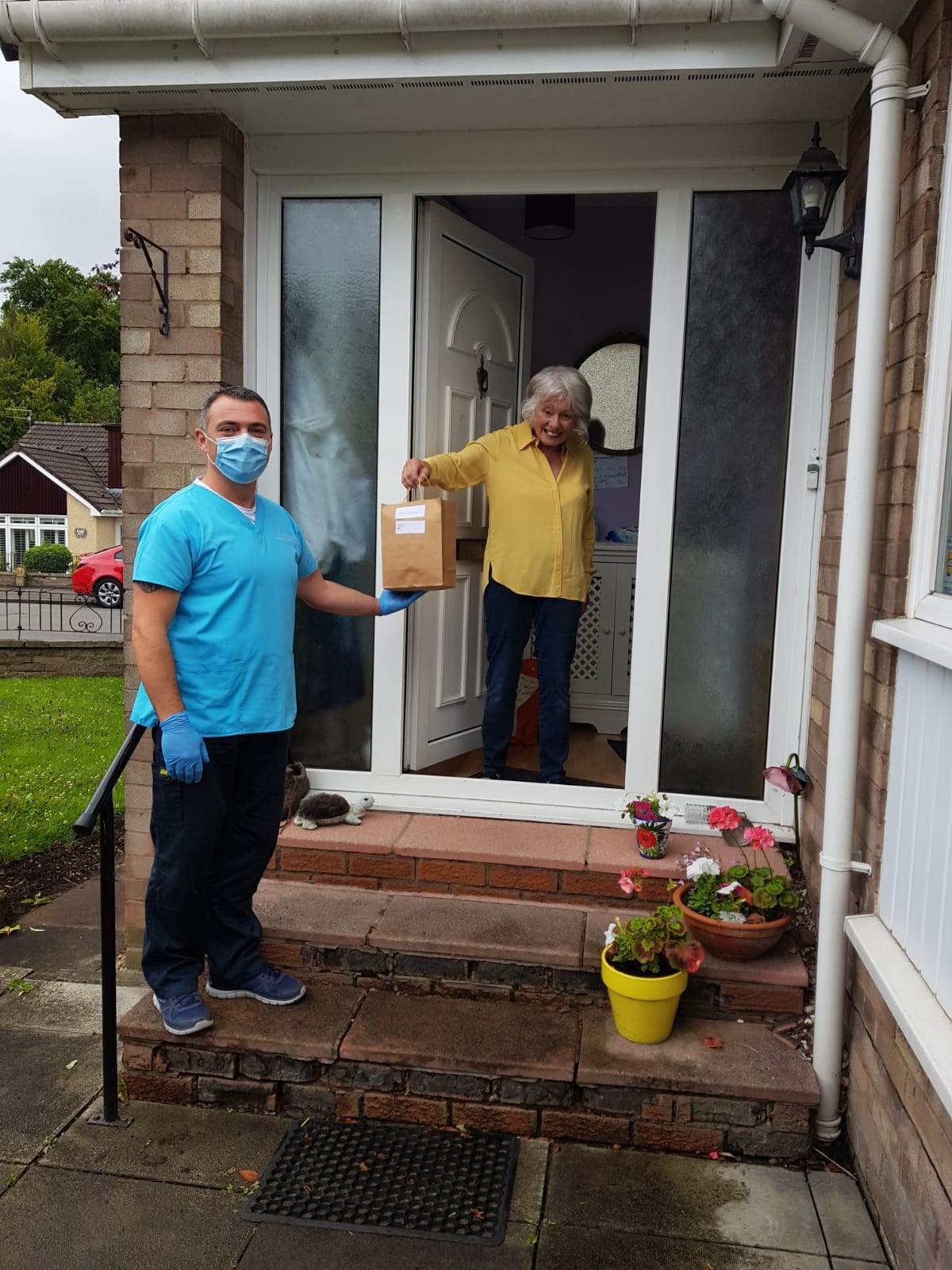 The Outpatient, Catering and Facilities teams pulled together and created 'Hearty Hospice Meals' which would enable up to 12 patients and their carers to be provided with a freshly cooked homemade 2 course meal, 3 days per week. The staff delivered the meals themselves and were a hit:
"The meals are absolutely lovely! The menu choice is good, with large portions. I feel this service has improved my health greatly by relieving some of the stresses of lockdown." Anne
As the lockdowns have come to an end, life is not back to normal for people with life changing illnesses. They remain at an increased risk of catching Covid; they are nervous about being out in public and the Outpatient services cannot return to normal services.
Donna explained that, although lockdown is over, the project will continue with a slightly different direction. A healthy diet is paramount to a good quality of life, regardless of how long that life is expected to last. Hearty Hospice Meals will continue to deliver hot fresh meals to lonely and isolated people, including those choosing end of life care in their own homes.
Hearty Hospice Meals was originally funded for three months with a grant from the Scottish Government Wellbeing Fund. Lorna has been able to secure funding to continue the service until now.
Thanks to the SPA grant award gifted to St Andrew's from Clyde Valley Housing Association, the next few months are covered but the hospice needs more funding to keep this wonderful service going. Can you, or someone you know help out?
Find out how you can help support St Andrew's Hospice here. They have a shop selling Christmas gifts as well as loads of fundraising ideas to raise money and keep this wonderful service going for as long as it is needed.