Grants of up to £5 Million Available for Heritage Projects (UK)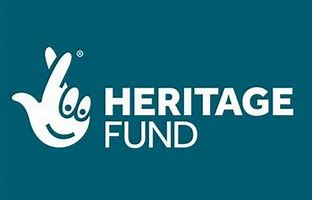 The Heritage Fund provides grants to fund a broad range of projects that connect people and communities to the national, regional and local heritage of the UK. This can include a broad range projects relating to:
Nature - anything that connects people to nature and the natural world
Natural and designed landscapes - landscapes are areas of ground which could be urban or rural in nature, and might include parks, or industrial sites that have been left
Oral histories - such as voice recordings of people's stories of times gone by
Cultural traditions - Exploring the history of different cultures through storytelling, or things that you do as part of your community. This could be anything from dance and theatre, to food or clothing.
Community archaeology - digs that lots of people can take part in
Historic buildings, monuments and environments - from houses and mills, to caves and gardens. Areas that are connected to history.
Collections - collections of objects, books or documents in museums, libraries or archives
Historic events - histories of people and communities or places and events
Languages - the heritage of languages and dialects
Industrial, maritime and transport - this might be places and objects linked to our industrial, maritime and transport history
Projects can be in development for up to two years and delivered in up to five years.
The funding is available to both not-for-profit organisation (such as charities, community groups and local authorities, and faith based or church organisations, etc) and partnerships led by not-for-profit organisations. To be eligible applicants must contribute at least 5% of their project costs for grants up to £1million and at least 10% for grants of £1million or more.
The Heritage Fund can cover a wide range of direct project costs. As an example,a project could include:
• the purchase price of collection items or property
• repair and conservation
• digital outputs
• new staff
• paid training placements
• professional fees
All applicants for a grant above £250,000 need to complete a short Expression of Interest (EOI) form. The Heritage Fund will use the information to decide whether or not to invite the applicant to submit a development phase application.
To apply, applicants will need to use the Heritage Fund
online portal
.
Useful Links:
Application guidance
: £250,000-£5million
Application help notes
https://www.heritagefund.org.uk/funding/national-lottery-grant-heritage/250k-5million
Funding to Bring Communities Together Through Food (UK)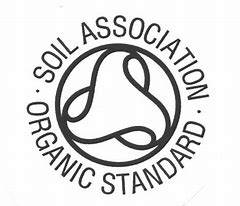 The Soil Association has announced that schools, nurseries, charities, care homes, community groups, housing associations and other not-for-profit organisations in specific location within the UK can now apply for small grants of between £50 and £150 to host Food for Life Get Togethers events. The aim of these events is to use the power of good food to connect people of all ages and from different backgrounds to get more people eating healthily, strengthen communities and reduce experience of loneliness and social isolation.

The Soil Association are currently taking applications in the following areas:
• Birmingham, Stoke on Trent, Walsall
• Leicester City, Leicestershire, Nottingham
• Hull, Calderdale, Kirklees, Sheffield
• Rochdale, Salford, Wigan
• Belfast, Fermanagh and Omagh District, Newry, Mourne and Down District
• Glasgow, Inverclyde, Edinburgh
• Wales- we can accept applications in these areas (health board areas): Cardiff and Vale, Aneurin Bevan and Betsi Cadwaladr
• Croydon. Download your application for Croydon.
Grants can be used for event costs and equipment such as transport, marketing, food, inductions hobs, fridges, durable gardening tools etc. The next deadline for applications is 5.30pm on 15th April 2020.
Veolia Environmental Trust Grants (UK)

The next closing date for stage 1 applications to the Veolia Environmental Trust is the 4th June 2020 for projects that will start between 23rd September 2020 and the 5th January 2021.
Grants of between £10,200 and £75,000 are available to constituted not for profit organisations and registered Environmental Bodies towards:
Community buildings
Parks and paths, play, Multi Use Games Areas (MUGAs) and recreational facilities
Nature reserves
Bio diversity projects.
To be eligible to apply, the applicant organisation needs to be within the vicinity of a qualifying Veolia site (please see post code checker below); the projects must have a total cost of under £250,000 (including VAT and professional costs); the applicant must have secured 10% of funding towards the project prior to submitting a full (stage 2) application.
Useful Link:

Funding for Projects That Improve Local Life in Rural Communities (England, Scotland and Wales)

Grants of up to £5,000 are available to support school and community projects in rural communities that are located in an off-grid location (any location that is not connected to a mains or natural gas grid and uses an alternative energy source).
The Calor Rural Community Fund offers rural off-grid communities the chance to gain funding for community projects that will improve local life. The total funding pot is worth £85,000 and this year Calor are also partnering with Crowdfunder to give projects the opportunity to raise even more funds.
Applications for funding are divided into four categories: £500, £1,000, £2,500 and £5,000. Funding applied for must equate to 50% or more of the total project cost.
Winners from each category are carefully selected following a three-stage process:
Organisations must first submit a proposal application and which will be screened by Calor to check that it has met the eligibility criteria. The submission deadline in the 9th April 2020.
The general public will vote for the application that they would like to see win a grant. Applications with the highest number of votes from each grant category at the end of the voting period will be deemed as finalists. The voting will take place between the 7th May and the 18th June 2020;
The winners from each grant category will be selected by an independent panel of judges with the highest score based on a number of criteria. The Winners will be announced on the 22nd July 2020.
Projects supported can be anything from schools, community centres, village halls and sporting venues to youth clubs and scout groups, or even initiatives to support the elderly.
Winners in 2018 included:
• East Worlington School Garden project
• Spaxton School Outdoor Environmental Learning Area
• New Kitchen for the Clubhouse at Ely Outdoor Sports Association (EOSA)
https://communityfund.calor.co.uk/
Magic Little Grants 2020 (England, Scotland and Wales)

Online fundraising platform Localgiving, together with the Postcode Community Trust have announced that this year's Magic Little Grants programme is now open for applications. Small charities and community groups can apply for grants of up to £500 to support and inspire people to participate in sports or exercise.
To be eligible applicant organisations will need to have an annual income of below £250,000 or be in their first year of operation. A total of 900 grants will be available.
Localgiving members will be able to complete the 10-minute application process via their charity account on the Localgiving website.
Organisations who are not members of Localgiving will also benefit from an annual membership funded by Postcode Community Trust, which will provide them with access to Localgiving's suite of online fundraising tools.
Applications can be submitted at any time until the 31st October 2020.
Previous projects funded include:
Flamingo Chicks, who received a grant to provide sensory kits for disabled children to attend dance classes.
Featherstone Rovers Foundation, who received a grant to deliver a range of activities to encourage more young people to try Rugby League.
Happy Wanderers Ambulance Organisation who received a grant to provide free transport for older people and wheelchair users to access local physical activities.