The Great Big Lintel 70s and 80s Musical Extravaganza
Thursday 15th February 2018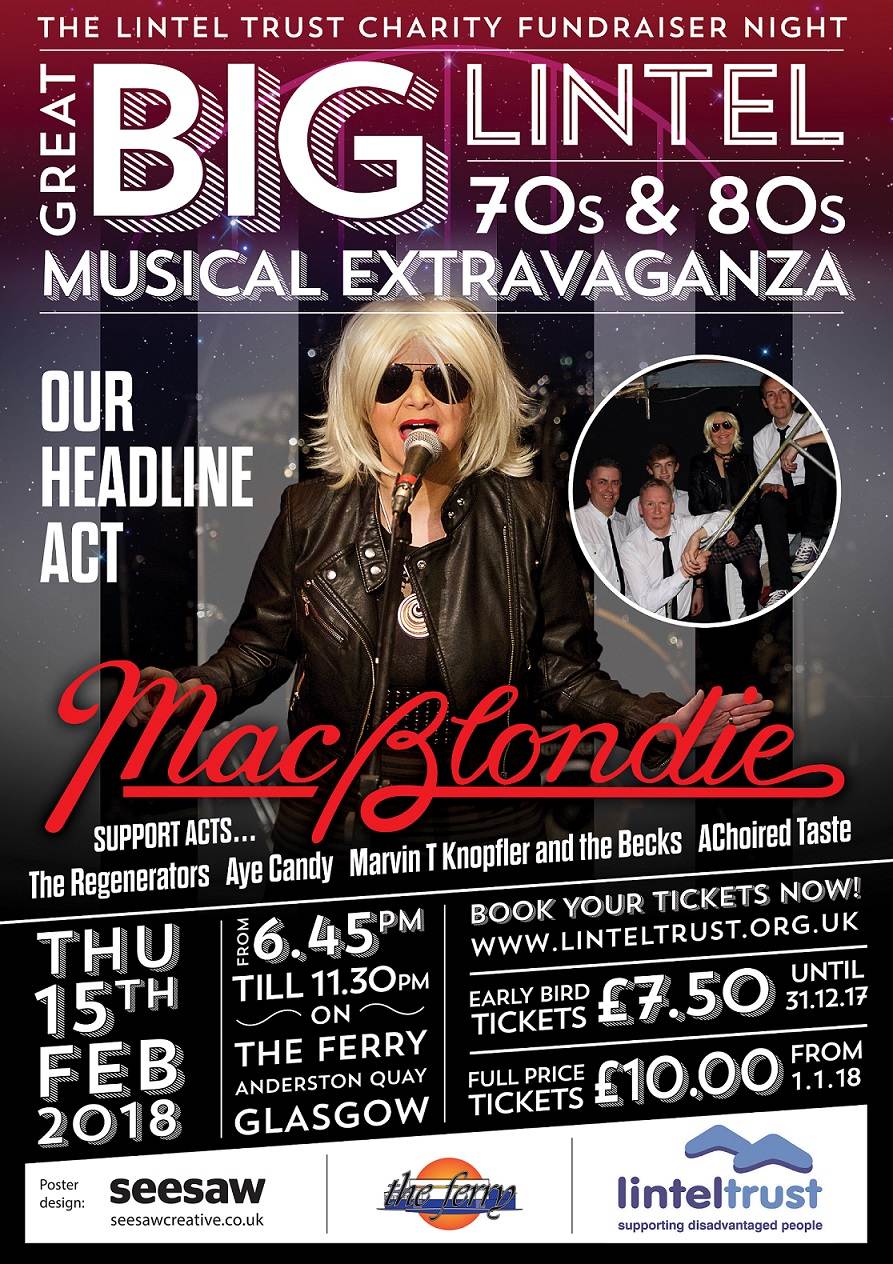 Look out your flares, platforms, neon brights and leg warmers in preparation to party away the February blues with some of Scottish Housing's finest musical talent.
We will be celebrating the decades that style forgot (or did it?) with a mix of everyone's favourites from back in the days when music was music and 'grime' was something your mother scrubbed from your face!
There will be a prize for the best outfit on the night so don't hold back!
Get your friends together and book your tickets now to take advantage of our Early Bird Discount. Why not make it a team night out and get your favourite colleagues involved in the fancy dress option? Or not, it's up to you.
We would love to welcome you and your friends to another top night of fun and great music with wonderful people.
Get in touch for more information or book your tickets using the button below.
It's going to be great!!