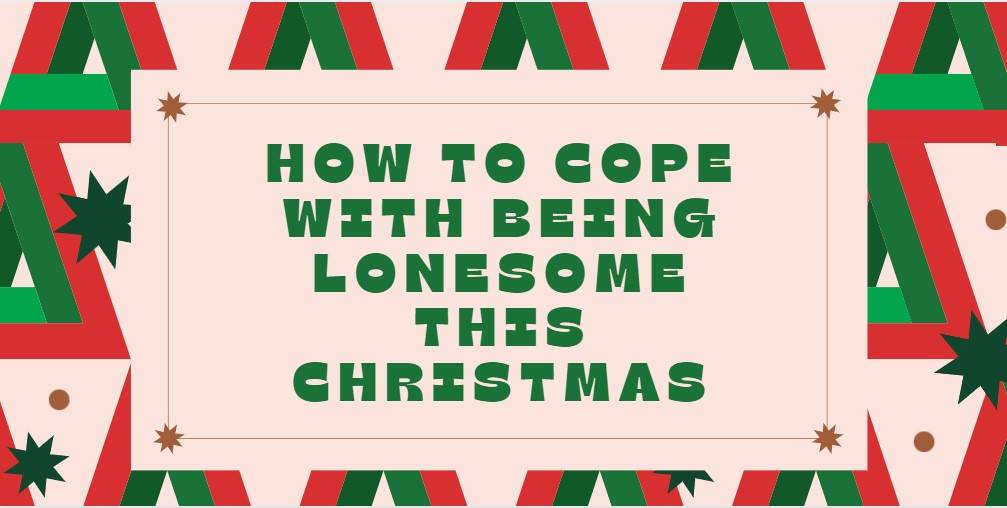 Christmas is a difficult time for a lot of people. Maybe it reminds you of people you miss, or maybe you find the pressure of everything overwhelming? Or the marketing of Christmas makes us believe that everyone else is having a wonderful time, surrounded by family and friends. It isn't true and you are not the only person feeling like this.
While loneliness is an emotion many of us experience at some time in our lives, it has been heightened by Covid, lockdown restrictions and the need for many of us to isolate after potential contact with the highly infectious Omnicron variant. A large number of people will be spending Christmas alone this year so here are some tips to help you try and enjoy the day.
Stay connected
If you can't spend the day together, why not set up a laptop or tablet at your table. If you don't already have one, create a family or social WhatsApp group to share photos, videos and anecdotes through the day, and maybe plan to do things at the same time, like watch the Queen's Speech or a Christmas film. Set up a camera so you can watch each other open your presents.
Create an alternative 'festive social circle'
If you can't be with your family on the day, and it is safe to do so, explore whether or not you could create an alternative group with friends or other households who may also be spending it alone.
Pick up the phone
Staying socially connected – however you choose to do it – has a proven positive effect on our health and wellbeing. Studies show that having good social networks and a sense of belonging can be as effective as being physically active. It's official - giving someone a ring on the phone can have the same positive feelings as going for a run or a session in the gym. So give someone a call and make their day.
Donate your time
Could you volunteer your time with a local organisation? There are many people in our communities for whom volunteer-led local support is a desperately-needed lifeline. And most need extra support during the festive season. Could you help sort donations at a local food bank, or pick up prescriptions for an elderly neighbour? A lot of people will be trapped at home isolating this year. Check your local social network group and find out if anyone needs help with shopping or collections. Not only will it help you to feel better, but you'll be helping someone else to feel so as well.
Plan your day around your favourite things
When you feel lonely, days and nights feel like they are never-ending. So if you are isolating or spending Christmas alone, try to plan out your day. Check if there is something on TV you would like to see, treat yourself to something special for lunch, treat yourself to doing something you wouldn't normally, like taking a long bath after breakfast. Being kind to yourself is underrated, but looking after yourself and doing something you enjoy is essential to your well being.
Take time to get outdoors
There are so many physical health benefits to getting out and getting active, but physical activity also improves your mood. It might be dark early and pretty cold out but spending time outdoors is one of the best things you can do to improve your overall wellbeing. Walking is good for you, mentally and physically, so wrap up warm and have a quick walk each day to get you out of the house. And if you feel up to it, speak to the people you see while you're out and about, helping you to feel part of the community.
If you are struggling or need someone to talk to about anything, don't suffer in silence. Reach out and ask for help, either from someone you know, or one of the support services available to you.