Happy Scottish Housing Day 2020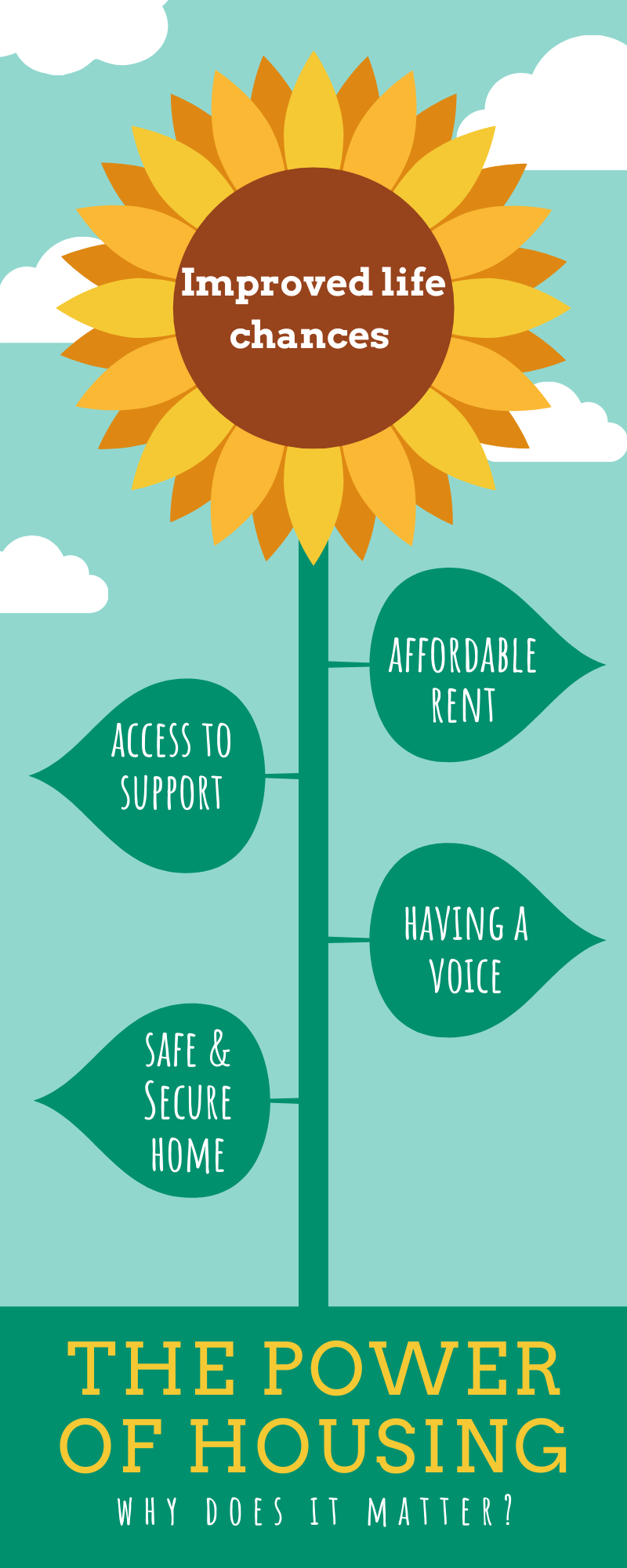 For those of us working in the social housing sector, it has been obvious that housing associations and co-operatives have provided much more than 'just housing' since their inception in the 1960s and 70s.
Housing associations did exist prior to this – they were born in the late 19th century when Victorian philanthropists set up charitable housing trusts to help alleviate poverty and provide homes for the homeless. It took high demand for social housing after WWII to prompt more action. The big changes occurred in 1970s and 1980s, when public funding was made available for the building of social housing and many councils transferred stock to housing associations.
Campaign work by Shelter and Crisis as well as the renowned film 'Cathy Come Home' meant public concern about homelessness was high. Many housing associations were formed with the clear aim of tackling rising homelessness. The link between good housing, improved health, increased employment and a reduction in poverty became apparent.
Lintel Trust was established in 1979, when housing associations/co-operatives were building at a rate of knots and funding was abundant. Our role was to redistribute housing association funds and direct them towards some of the many excellent community projects throughout Scotland. Housing associations have taken on more and more responsibility for their communities over time and many successfully collaborate with existing community groups and work together to make positive changes to people's lives.

Fast forward 40 years and new social housing is needed more than ever. Homelessness remains a real problem and, to our shame, the gap between rich and poor has become greater than ever. The lack of affordable housing is a significant contributing factor to poverty.
This year's pandemic and resulting lockdown has highlighted the importance of housing associations and the wider services they provide to their communities.
My introduction to the housing sector was when I started work at Link Housing, as a member of their welfare rights team. Prior to that, I had a very basic understanding of housing associations and didn't have an opinion about them, having had the luxury of a home my entire life. Actually, I had a series of homes, courtesy of the Army while I was growing up in a military family. These homes were both safe (as you might hope!) and affordable. I, along with my pals, took a comfortable home for granted.
During my induction to Link Group in 2012, the then Chief Executive of Link Group, Craig Sanderson, came bursting into the room to welcome us new recruits, filled with vigour and fervour about the key role housing associations provide. He spoke so passionately about tackling poverty and inequality through the provision of great homes that I left with real fire in my belly. I am now in the privileged position of working with a wide range of housing providers from small housing cooperatives through to enormous local authorities. Craig passed on some of his passion to me and I am regularly inspired by the work being done across Scotland - there are so many people doing so much to improve lives and opportunities.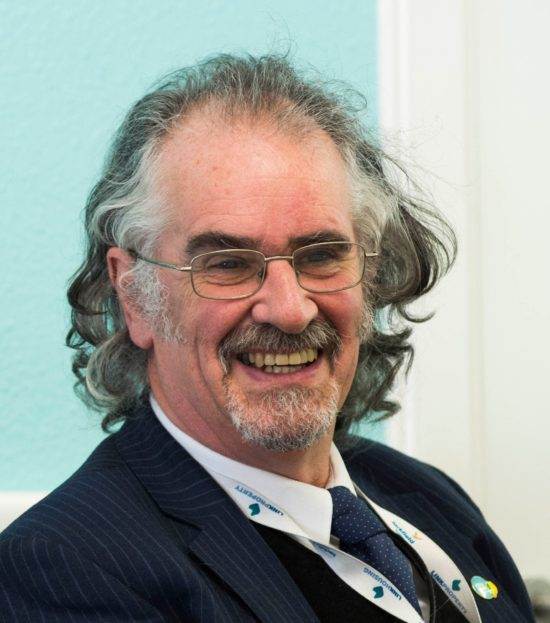 During my 14 months as an Edinburgh Poverty Commissioner I have become even more convinced than I always have been that an adequate supply of high quality social rented homes is the only answer to inequality, poverty and social exclusion.
Crucially, capital subsidy has got to be recognised for what it is. It is not a gift to the RSL/council but is a guarantee of the long-term availability of genuinely affordable homes for current and future tenants.
And it is not actually a 'grant' but an investment in the whole nation's assets.
Social housing (and I mean 'social', not 'affordable') supply remains the best curb on rampant house price rises, is built (or retrofitted) to mitigate fuel poverty, is at a rent level appropriate for those in low paid employment or on limited fixed incomes, creates 'proper' jobs paying The Living Wage and contributing tax to the Exchequer, improves security, reduces crime, offers 'quiet' study for young people, helps local economies, delivers wider social impacts, etc, etc. All the other stuff (like Help to Buy which profits individuals or private developers) is merely Titanic-lifeboat-rearrangement.
Craig Sanderson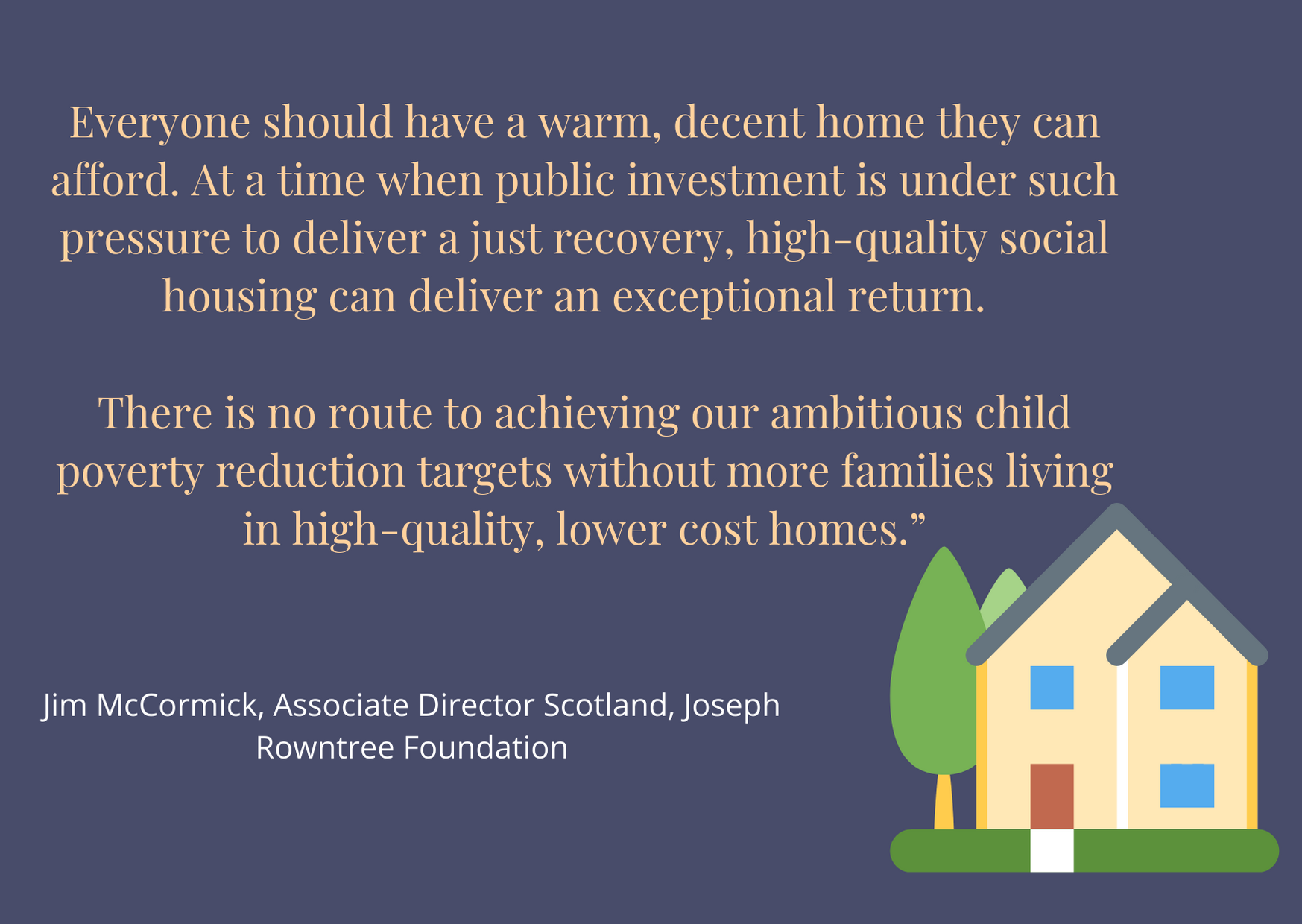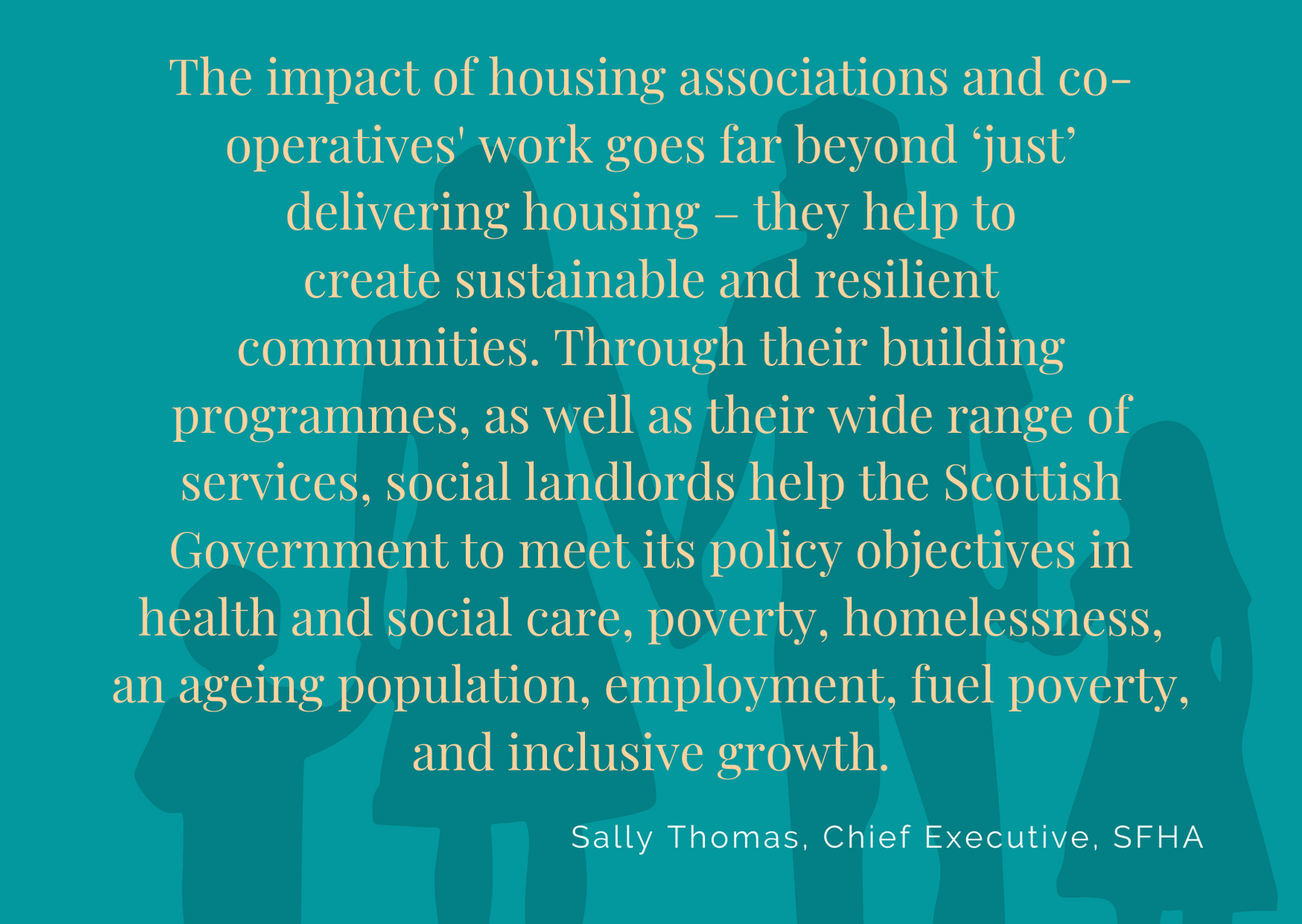 In this 'recovery period', we need to ensure that future generations benefit from decisions taken now. It is heartening to read that, thanks to the power of social value reporting and the collaborative work of influential organisations, we now have evidence to support what we have known all along.
Last week saw the publication of
The Impact of Social Housing: Economic, Social, Health and Wellbeing
by the Collaborative Centre of Housing Evidence (CACHE), Public Health Scotland, Joseph Rowntree Foundation and the Rural and Islands Housing Associations Forum (RIHAF) and HACT on behalf of the Scottish Federation of Housing Associations (SFHA).
Building affordable housing was found to make a significant contribution to Scotland's economy. Perhaps not a big surprise but a well evidenced and powerful message about the many social benefits that can be gained by providing high quality, low rent homes.
The report found that increasing affordable housing supply in rural areas will help sustain fragile communities. As well as offering housing at social rent levels, housing associations support rural communities by providing energy efficient housing that helps to tackle fuel poverty which is higher in rural areas.
The employment and training opportunities provided by housing associations and co-operatives can also help to build more resilient rural communities. We all know the physical and mental health benefits of a warm energy efficient home.
So, come on Scottish Government – invest in Scotland's future through housing. It is a great foundation for future success!