Lintel Trust and SPA were delighted to present a cheque for £10,000 to Barrhead Housing Association towards its Digital Community Project.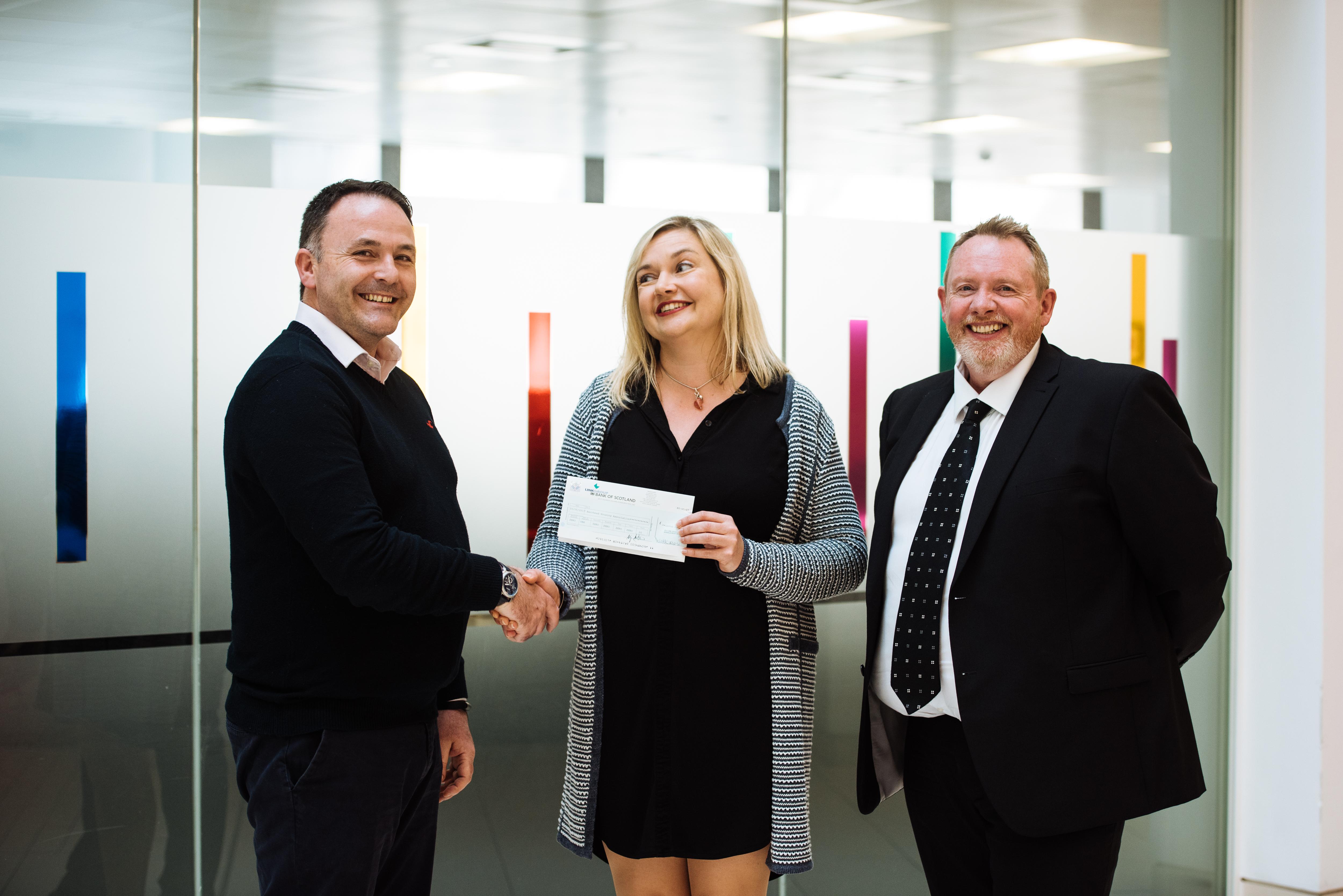 The Digital Community Project launches in June 2017, and aims to increase the basic digital skills of Barrhead HA tenants and the wider community. The project will be delivered in partnership with East Renfrewshire Citizens Advice Bureau and other key community partners.
The Digital Community project will hold a wide variety of training and outreach sessions on online safety, welfare reform, employability, financial budgeting and online money saving techniques. The project will also help people to access apps and services enabling them to stay in touch with friends and relations online and find information about hobbies and interests.
James Ward, Director of Asset Management at Barrhead HA said:
"As a successful community anchor, Barrhead HA is already delivering Welfare Rights and Energy Advice to the wider community. Thanks to the SPA funding, and through working with our network of community partners, we can ensure that we can reach the maximum number of people needing support to develop digital skills. This funding will help improve lives, wellness, and independence for the community in Barrhead"
Kate Christie, Senior Business Development Officer at Lintel Trust said:
"This project is a perfect example of how Scottish housing providers are well placed to direct funds towards a project meeting the needs of their local community. Lintel Trust was delighted to release the first award of the SPA Community Benefit Funding to such a well thought out project that will have a long lasting positive effect on both Barrhead HA tenants and the community they are part of."
Clive Feeney, Chief Officer of SPA said:
"We are delighted that Barrhead HA are the first of our founding partners to be utilising the Community Benefit Fund. This project demonstrates how the fund can be effectively used to help the communities we work in."
Lintel Trust has been appointed to manage a Community Benefit Fund of up to £300,000 on behalf of Scottish Procurement Alliance.
The SPA Community Benefit Fund is accumulated from procurement efficiencies generated by SPA partners from the collaborative procurement of construction and refurbishment works to social housing stock. Up to £300,000 will be invested in Scottish communities through Founder Partners referrals over the next two years