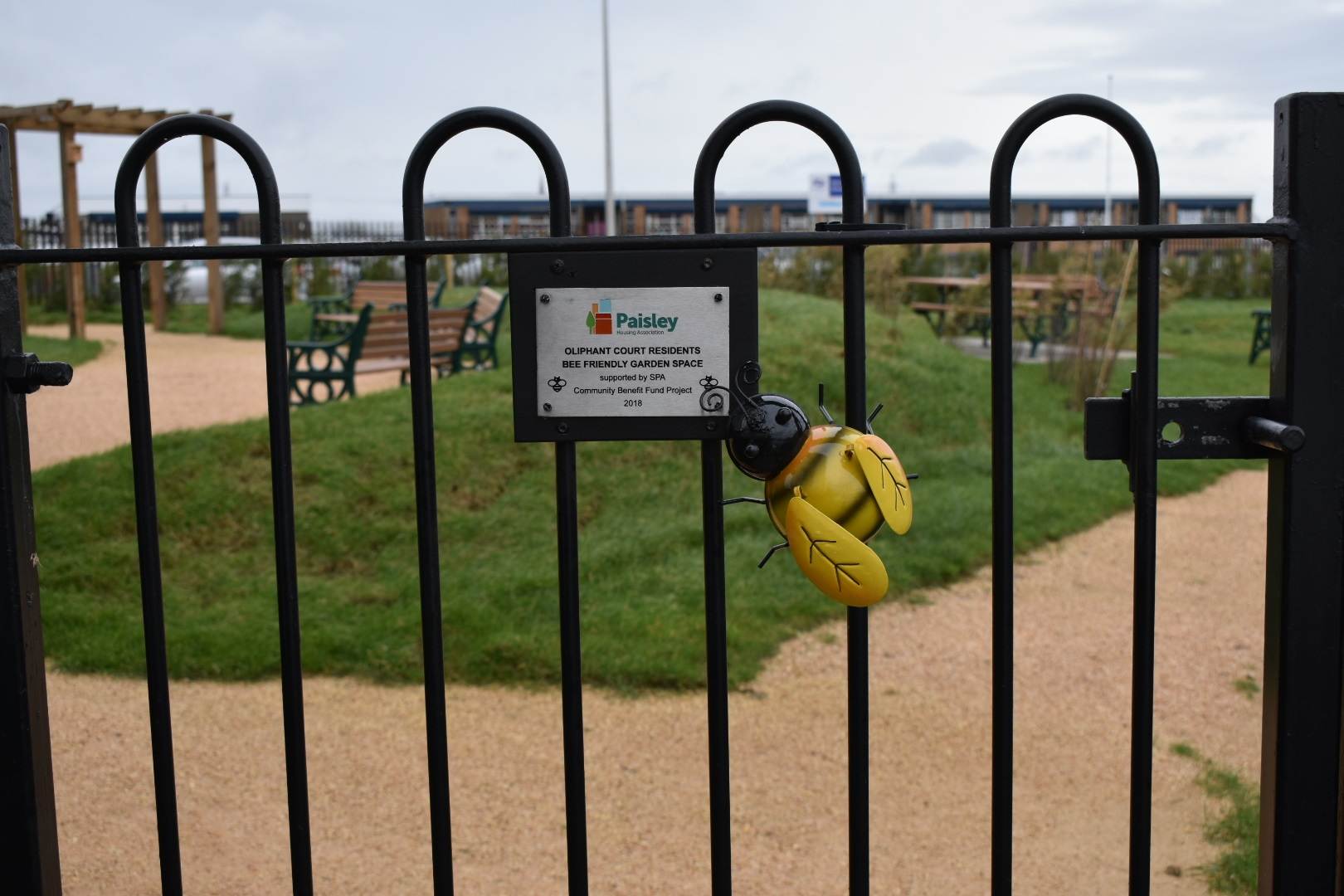 Paisley Housing Association has used a £10,000 grant awarded from SPA's Community Benefit Fund and matched it with a significant amount of its own money to create a beautiful outdoor area for it's Oliphant Court tower block in Renfrewshire. Lintel Trust is the delivery partner for SPA, managing the CBF and Kate Christie, Senior Business Development Officer visited the 'Bee Friendly' garden.
The aim of the project was to create a safe, nature friendly, communal garden with a social outdoor space where tenants can meet, invite family and friends and grow their own flowers and vegetables. This addresses the Community Benefit aims of investing in social inclusion and community projects.
The Bee Friendly community garden was created after consultation with the tenants of Oliphant Court; mostly single person tenancies for older and vulnerable tenants.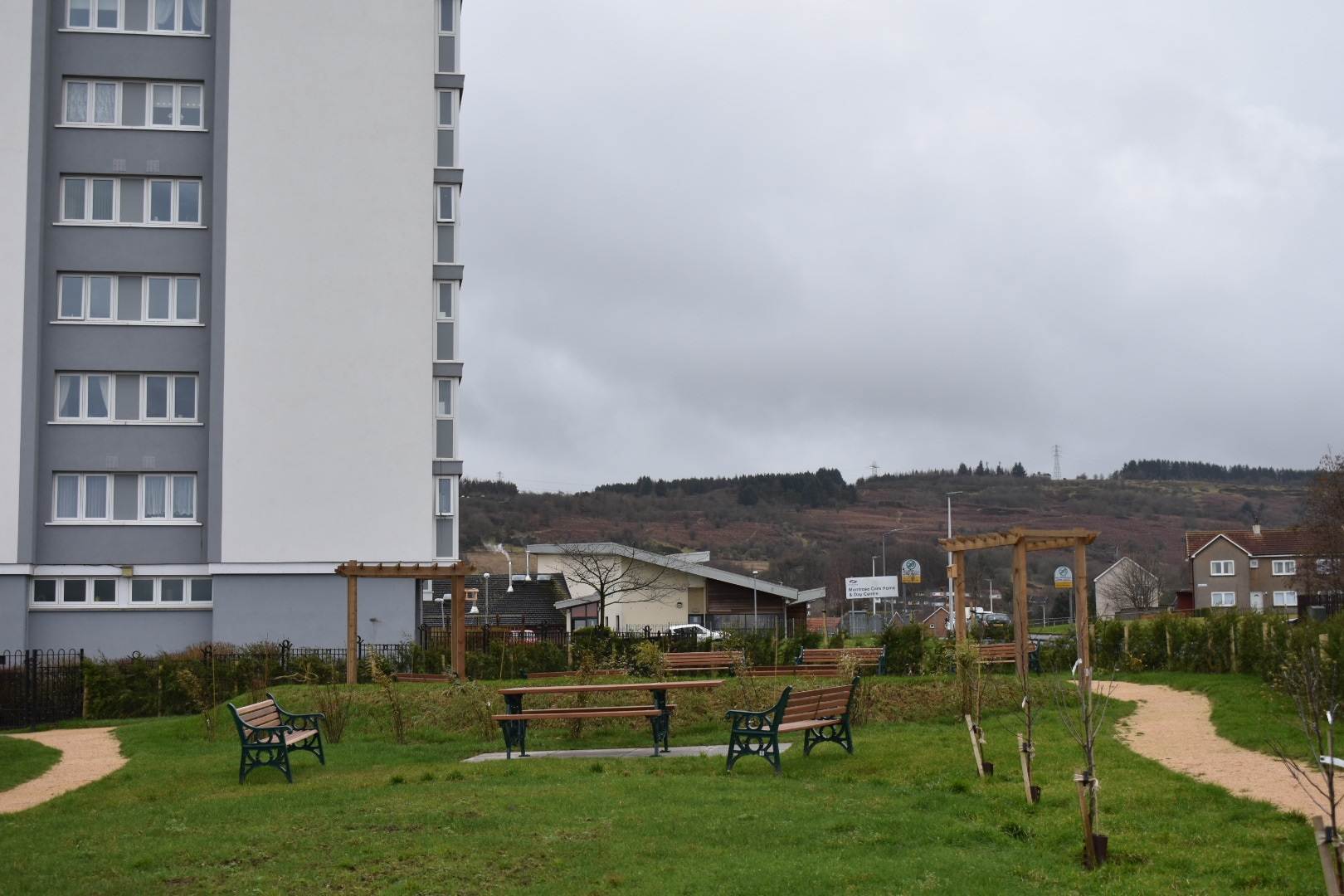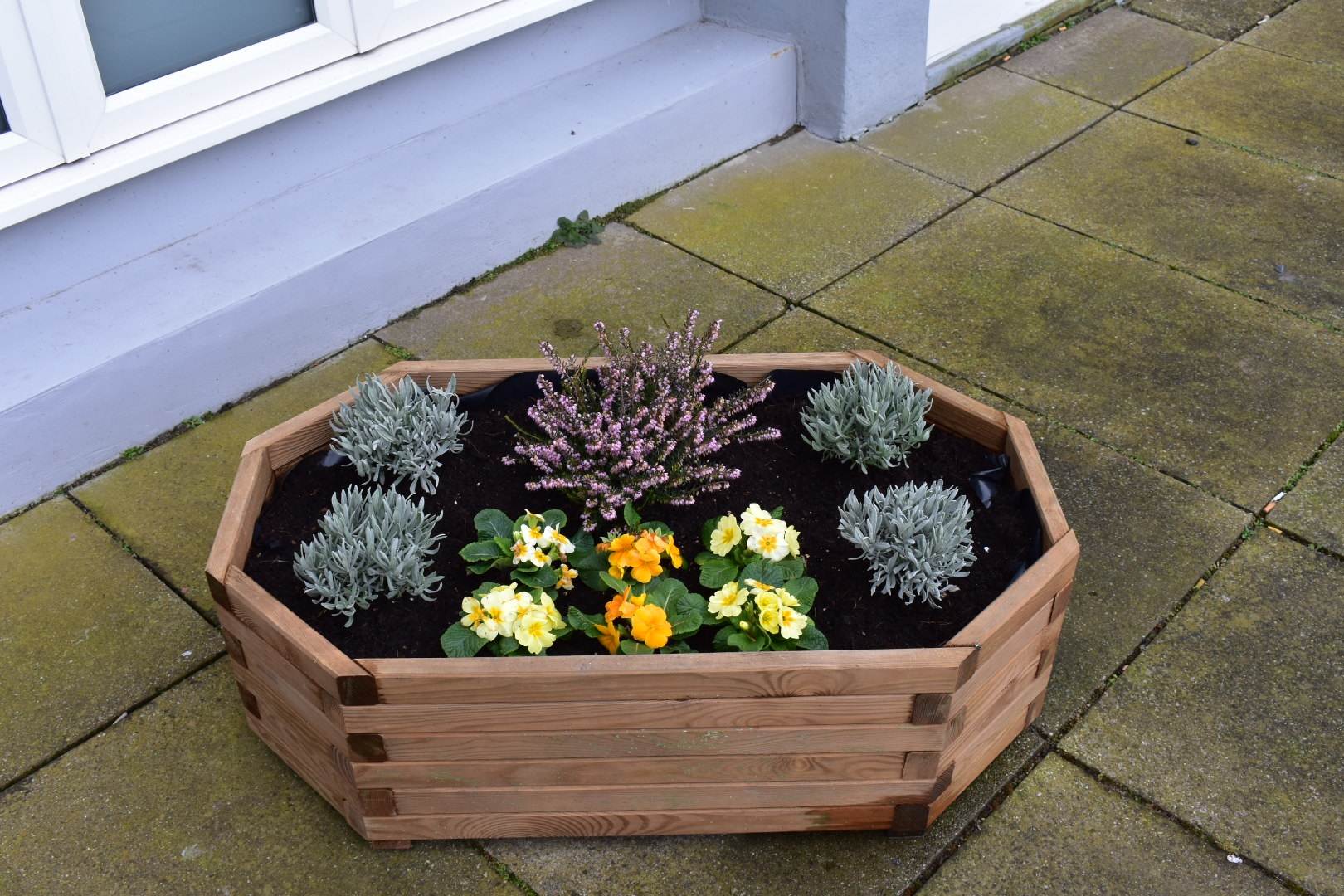 There are two outdoor areas: the larger space has been planted with trees and shrubs which appeal to local wildlife as well as a fast-growing hedge for privacy and accessible paths to the different zones to enable the less mobile tenants to have a gentle walk in the fresh air. This garden also has a BBQ area with picnic bench and several benches for residents to spend some 'thyme' outside in the warm weather.
After feedback from more vulnerable residents there is also a smaller suntrap of a 'secret garden' which offers more privacy. This is filled with allotment boxes, a raised planter, bug houses, flowers to attract bees and even a hedgehog house and bamboo has been planted as a natural privacy screen.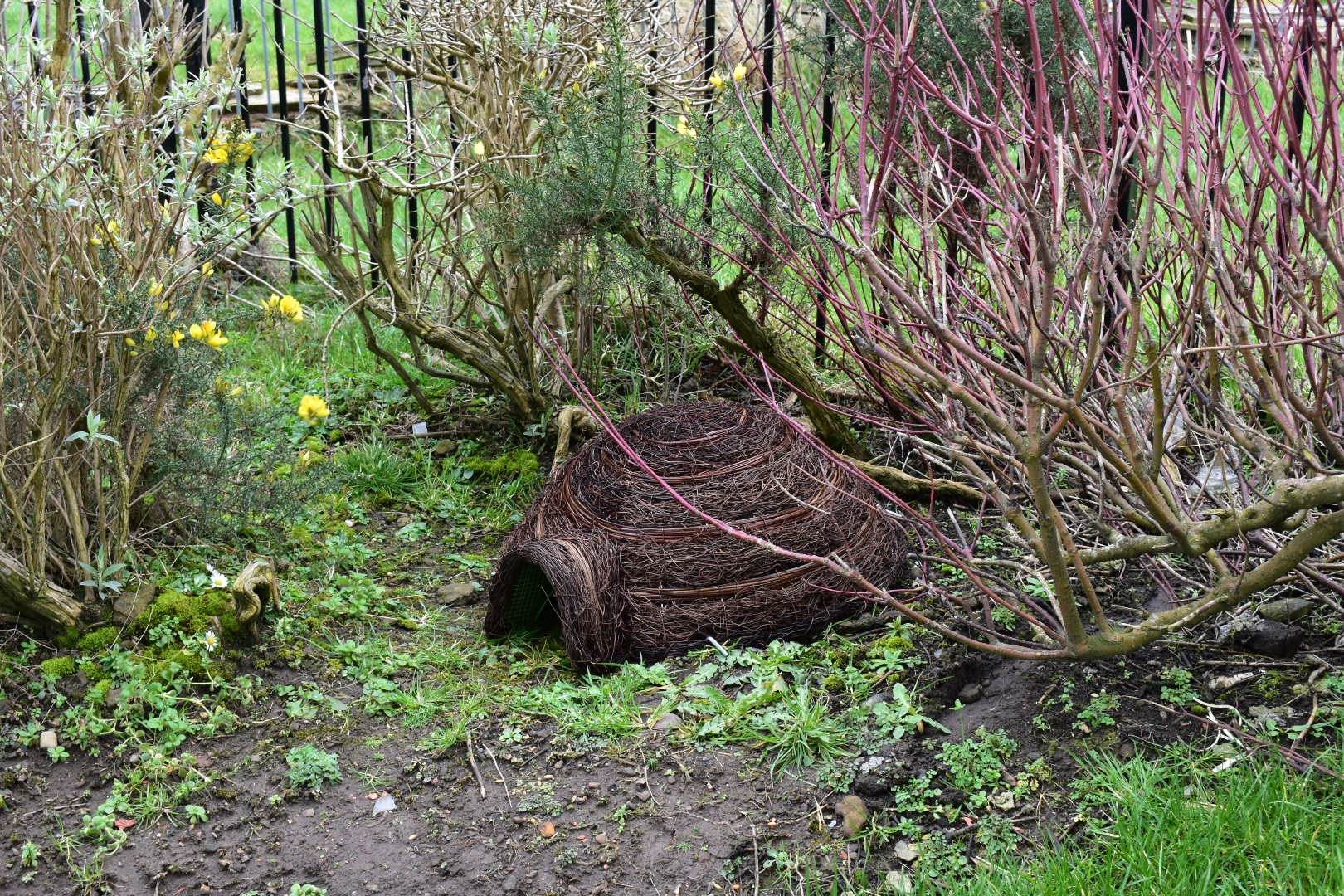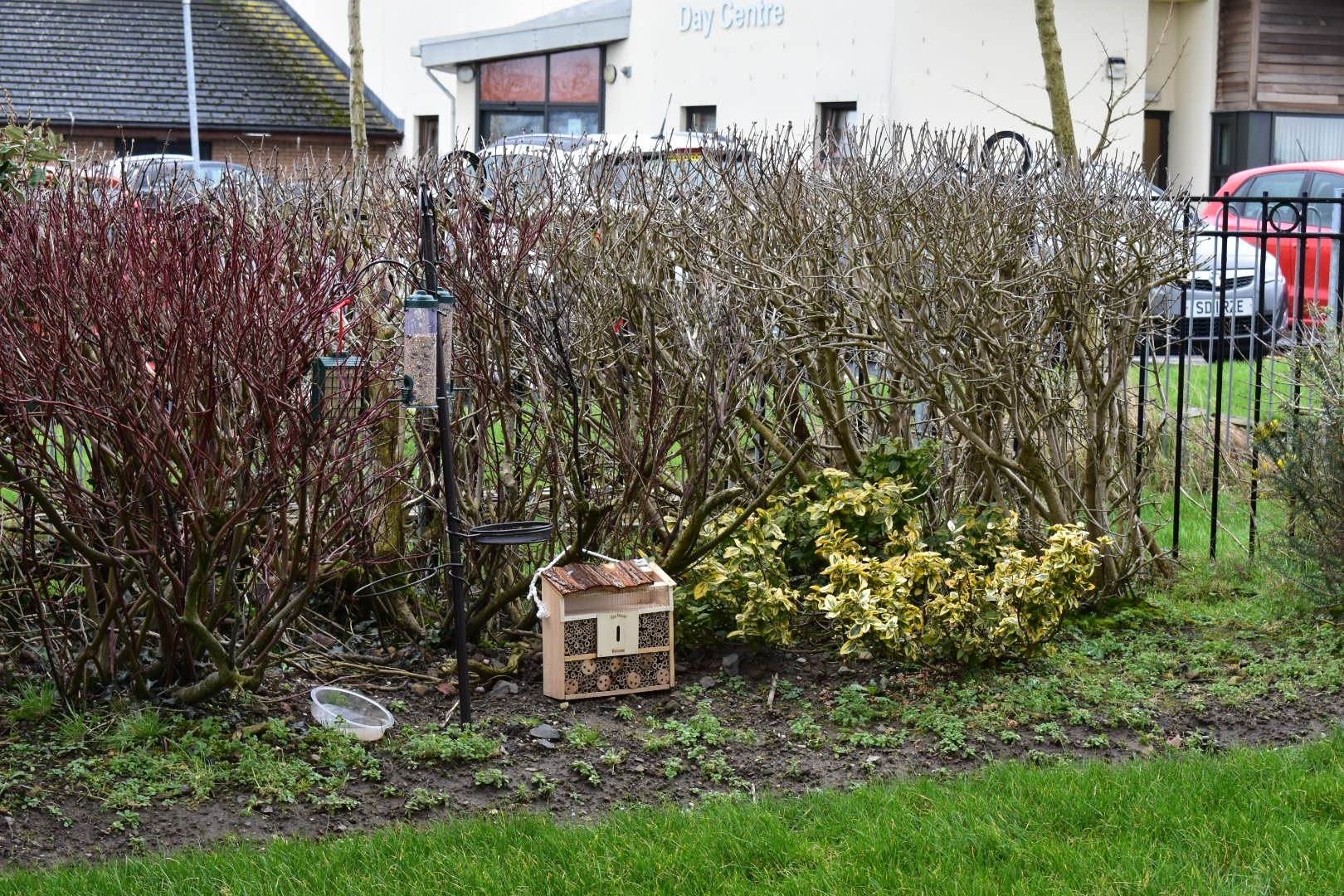 Initial feedback from support workers has been very positive:
'Garden is an excellent idea as he (my client) is vulnerable, can't walk far and rarely leaves the house. He has said that he would like to go outside for short walks, so the project is ideal'.


'Very positive about the bamboo screened area at the end of the larger garden, because when my client gets distressed he currently has me open the window and listen to the bird sounds. I feel that this will have a very positive impact for my client.'
The project started in late 2017 and PHA had 'plant' to be finished in time for summer 2018. The extreme weather of winter 2017/18 followed by the hottest summer for years meant the project was delayed. However, Paisley HA did not stop 'beleafing': the garden is now looking fabulous and tenants are looking forward to making use of it in the warmer weather and seeing the plants grow.
We look forward to visiting again once all the new plants have had a chance to grow and residents are making full use of their lovely new space.