Residents in a Paisley high rise are being given a major well-being boost thanks to a donation of £10,000 from the Scottish Procurement Alliance's Community Benefit Fund. Lintel Trust manages the Fund on behalf of SPA.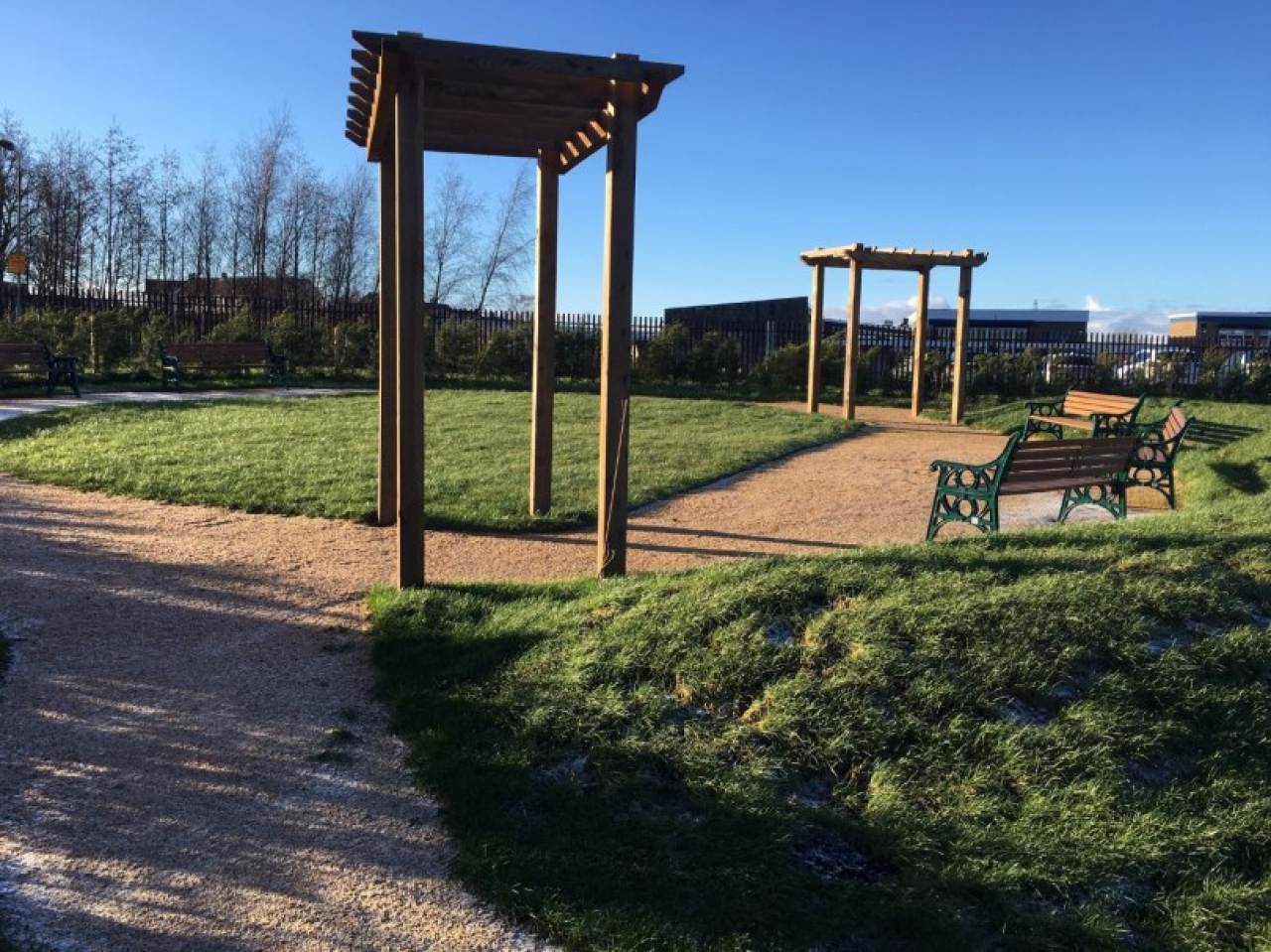 Tenants at Oliphant Court in Foxbar have benefitted from an inclusive community garden, complete with a 'secret garden' and accessible paths and benches.
Paisley Housing Association, which owns and manages Oliphant Court, held a consultation with its tenants, many of whom suffer from high levels of social isolation. A key priority emerged to create a safe, private area outdoors to enjoy and socialise with other tenants.
The grant enabled Paisley Housing Association to create a wildlife-friendly, landscaped garden with areas for people to sit and enjoy the outdoors, and a raised accessible allotment for planting flowers and vegetables.
Lorna Gilroy, Head of Housing at Paisley Housing Association, said: "Residents at Oliphant Court were faced with many challenges – its location means it is further away from many of the amenities in Paisley and it lacked sufficient outdoor space for tenants to enjoy. The community garden project has been amazing for our residents. It's had an extremely positive response, especially this year as it's enabled people to easily get outside for fresh air and continue to socialise, while remaining socially distant. We designed the garden so it could have a seating area, planting area, and some allotments for residents to grow their own fruit and veg. Connecting with the outdoors has really given our residents
a new lease of life".
Story published in Renfrewshire News