Glasgow Wood Recycling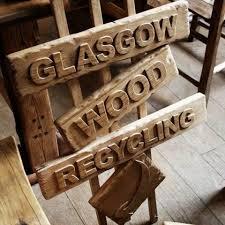 Glasgow Wood Recycling is a social enterprise that we have supported over the last two years with our social enterprise programme.
Former social worker Peter Lavelle from Maryhill established Glasgow Wood Recycling in 2006 to tackle social exclusion through the creation of opportunities for people from all backgrounds.
Glasgow Wood Recycling gives volunteers and trainees the opportunity to learn valuable skills in woodwork and health and safety, delivering training accredited by the National Community Wood Recycling Network through their Making Wood Work programme.
You can visit the showroom at to see and touch their unique, handcrafted wooden furniture. Alternatively, you can order from their online shop.
Visit the Glasgow Wood Recycling showroom at:
Unit 6
Barclay Curle Complex
739 South Street
Glasgow,G14 0BX
t: 0141 237 8566